Timing
Orders are processed within 48 business hours. Once shipped, you can expect delivery within 3-7 business days depending on your location (please note we do not ship to California). You will receive a tracking number that you can use to follow your package as it makes its way to you.
Shipping Locations
We ship only within the contiguous United States with the exception of California. We do not ship to U.S. Territories or internationally.
Shipping Cost
All Slumber Solutions® mattresses include standard free shipping.
Packaging
Your Slumber Solutions mattress will come packed in a cardboard box with handles. The weight of the box will vary depending on the size of the mattress you purchased (see Mattress chart).
If you ordered the Comfort Set, your adjustable base will arrive packed in multiple boxes, depending on the size you ordered (see Adjustable Base chart).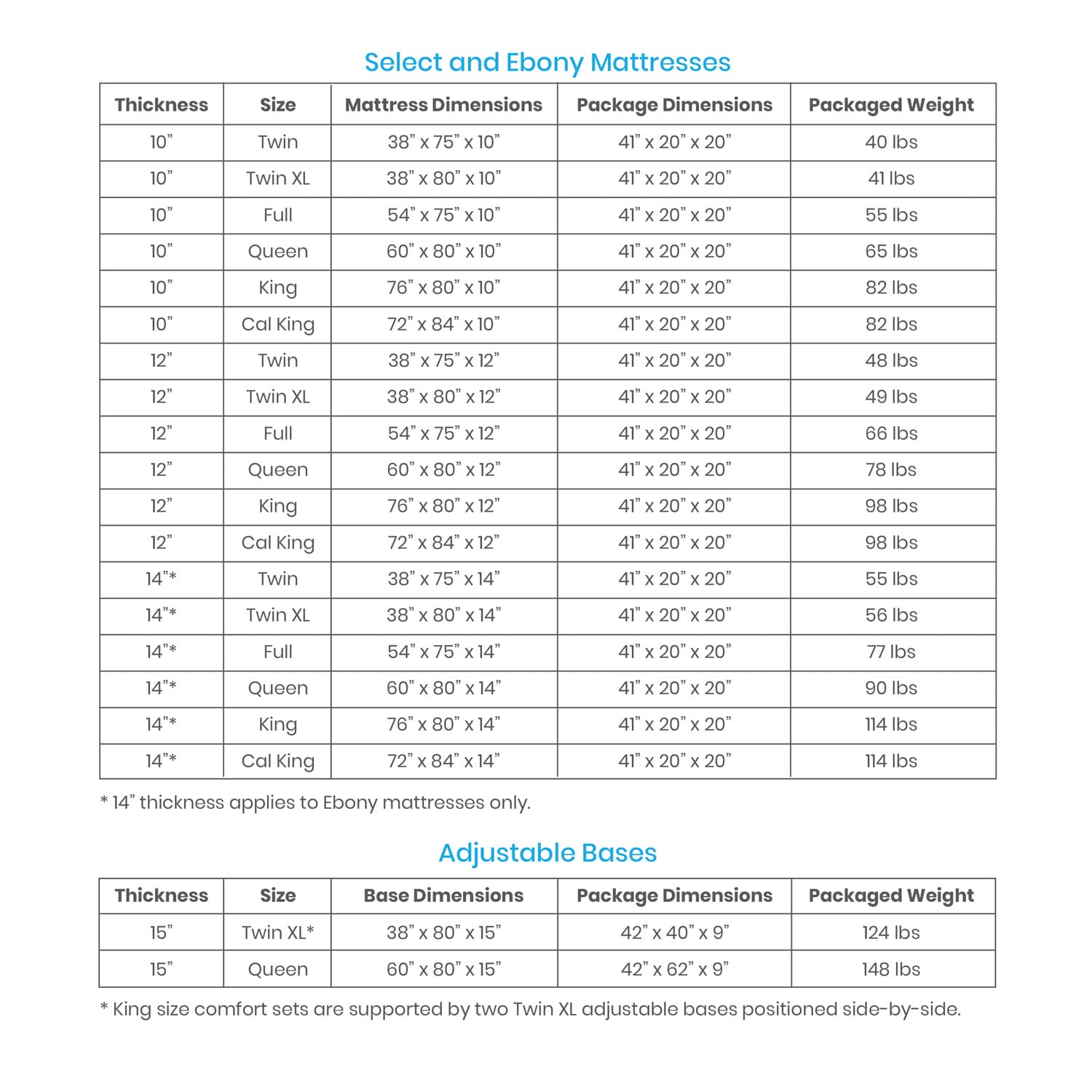 No Signature Required
If you are not home when your mattress is delivered, the driver will leave it where large packages are usually dropped off. This could be your front door, side patio or other location. No signature is required for delivery. At his or her discretion, if the driver cannot safely deliver the package, they may not leave the mattress so they can safely redeliver the next day.
Shipping to an Apartment or Condo
If you live in a condo or apartment complex, we recommend alerting your leasing office, main office, doorman or front desk that you are expecting a large shipment. This should prevent your shipment from accidentally being refused and returned. Unfortunately, we are unable to reverse a refused delivery. If this should happen to you, contact Slumber Solutions® customer service as soon as possible.
Changing Your Shipping Address
If you need to change the delivery address of your order, please call customer support immediately. Unfortunately, once a mattress has been shipped, we are unable to redirect it.