Memory foam infused with activated carbon for cooler, cleaner sleep.
If you like a more traditional memory foam feel but fear the heat, you'll love our Ebony mattress. The activated carbon gives it an incredible velvety feel that conforms to your body and keeps you naturally cool and comfortable. And because activated carbon eliminates odor and bacteria, your mattress will always stay naturally fresh and clean.

Ebony Mattress (mattress only)
Comfort Set (Ebony mattress + adjustable base)
Sold only as a set. Base is not sold separately.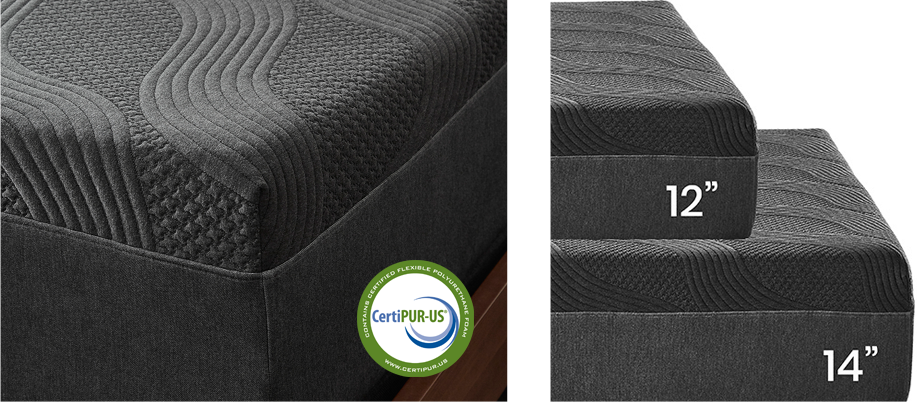 Soft, knit fabric maximizes the feel and benefits of the memory foam just beneath
Made with the cleanest materials and certified by CertiPUR US
Available in 12" and 14" thicknesses so you can choose the feel and height you prefer
One comfort option supports all body types.

Provides optimal support and pressure relief for all body types in every position
No unnecessary "filler" layers.
Many mattress brands use filler layers to enhance comfort but those layers can lose their integrity quickly. We use only top-quality foams designed to maintain their integrity and deliver healthy sleep for a long time.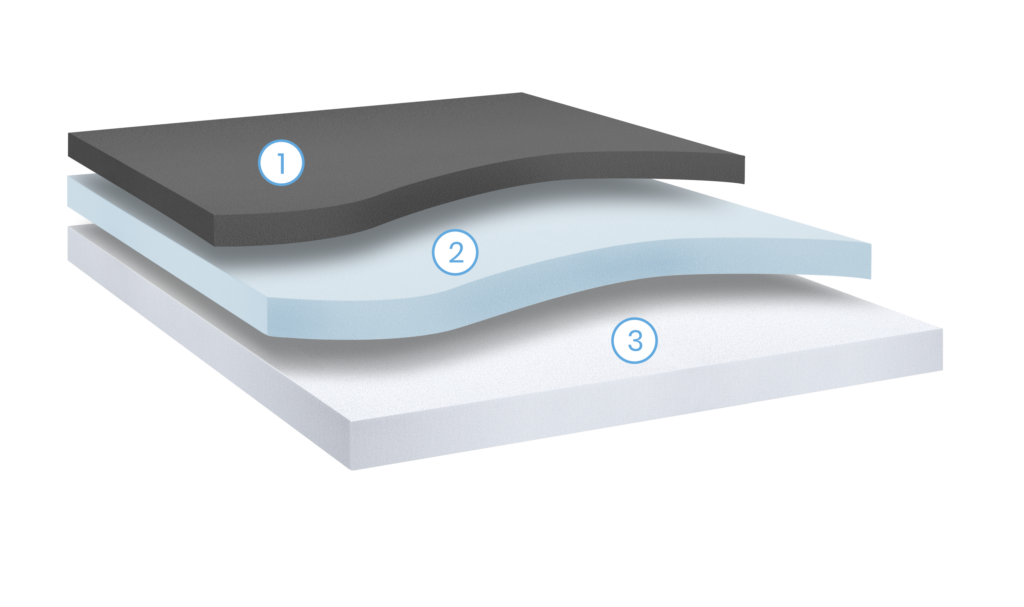 1. Memory Foam Infused with Activated Carbon.
Provides exceptional conforming support and pressure relief, temperature control and a naturally clean and fresh sleep environment.
2. Comfort-enhancing Foam.
An extra layer of highperformance foam specially designed to enhance the comfort and support of the NRGel layer above.
3. Stable Foam Base.
Super durable, our foam base provides optimal stability and versatility so your mattress can work with a variety of bed bases.
We inspect every mattress we make to ensure our quality consistency meets or exceeds your expectations.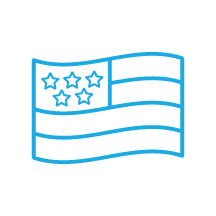 Made in America
Enjoy FREE financing and pay only pennies a day for your new mattress.