SHOP OUR BLACK FRIDAY SALE

11/18 THRU 12/4
SAVE UP TO $200 ON MATTRESSES
SAVE UP TO $400 ON COMFORT SETS
Looking for an uncomplicated, affordable, top-quality mattress that's worth every penny?
Mattress shopping shouldn't be this confusing.
You need sleep, not something else to keep you up at night. The fact is, there are only 3 things a mattress must provide for optimal sleep health:
Our mattresses provide everything you need for healthy sleep, minus the confusion and hefty price tag.
Select provides all of the benefits of memory foam (conforming support, pressure relief, and temperature control), but instead of sinking into the mattress, you stay on top. (Available in 10," 12" and 14" thicknesses)
Ebony is velvety soft memory foam infused with activated carbon which provides exceptional conforming support and pressure relief, and a cool, clean sleep environment. (Available in 12" and 14" thicknesses)
Here are a few distinguishing features our customers love:

Ready for sleep out of the box
No waiting for hours or days for your mattress to expand enough to sleep on. It's ready for sleep as soon as you are!

Virtually odor-free
Our mattresses won't stink up your bedroom for days or months like other foam mattresses will.

Temperature control
Cooling properties are built into our foam, not painted on, so you'll stay at a comfortable temperature while you sleep.
You can trust you'll get your money's worth when you buy a Slumber Solutions mattress.
Foam is our specialty. We've been making innovative, top-grade foam products for more than 50 years.
Slumber Solutions mattresses are made in our own factory so you benefit from our factory-direct pricing. We don't outsource or mark-up the products we sell.
We inspect every mattress we make to ensure our quality consistency meets or exceeds your expectations.
Wondering if memory foam is right for you?
Some people are just traditional innerspring people and that's ok. However, if you are considering memory foam, here are some of the amazing benefits you'll get that aren't as easy to find on an innerspring mattress:
Hypo-allergenic • Anti-microbial • Body impression-resistant • Pressure relief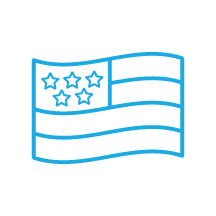 Made in America
Enjoy FREE financing and pay only pennies a day for your new mattress.