Memory foam that keeps you on top.
If you don't like the sinking-in feeling you get on a traditional memory foam mattress, the Select might be just what you're looking for. It gently cradles every curve of your body, providing pressure relief and support where you need it, but instead of sinking deep into the mattress, you'll feel like you're floating on top.

Soft, knit fabric enhances the feel and benefits of your mattress.
Our innovative NRGel ® is a resilient
memory foam that delivers cool, conforming support and pressure relief without the sinking feeling.
High-density performance foam maximizes comfort and support.
Super durable, high-quality foam base provides optimal stability and versatility.
• Hypo-allergenic
• Body impression resistant
• Non-toxic – safe for children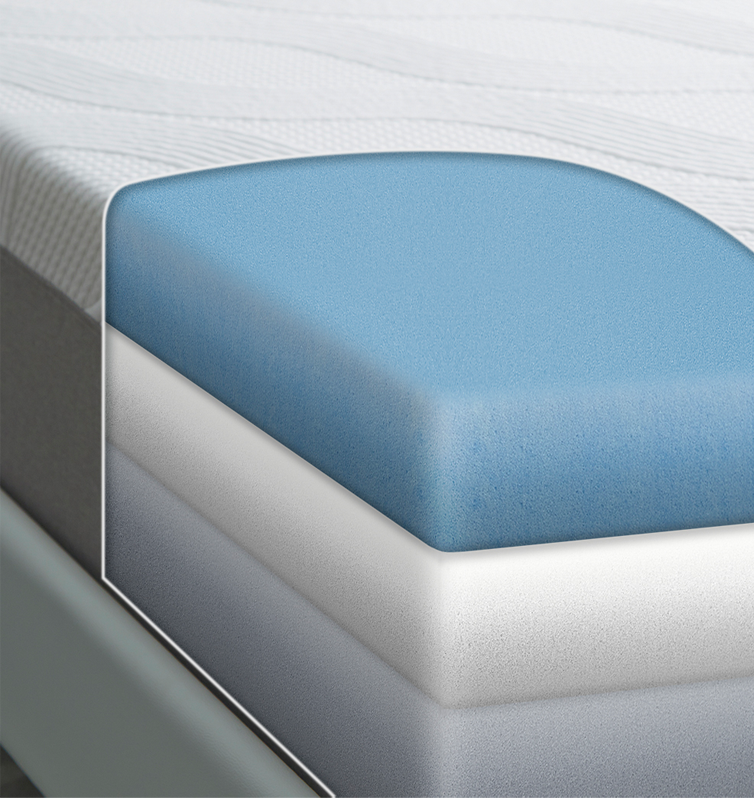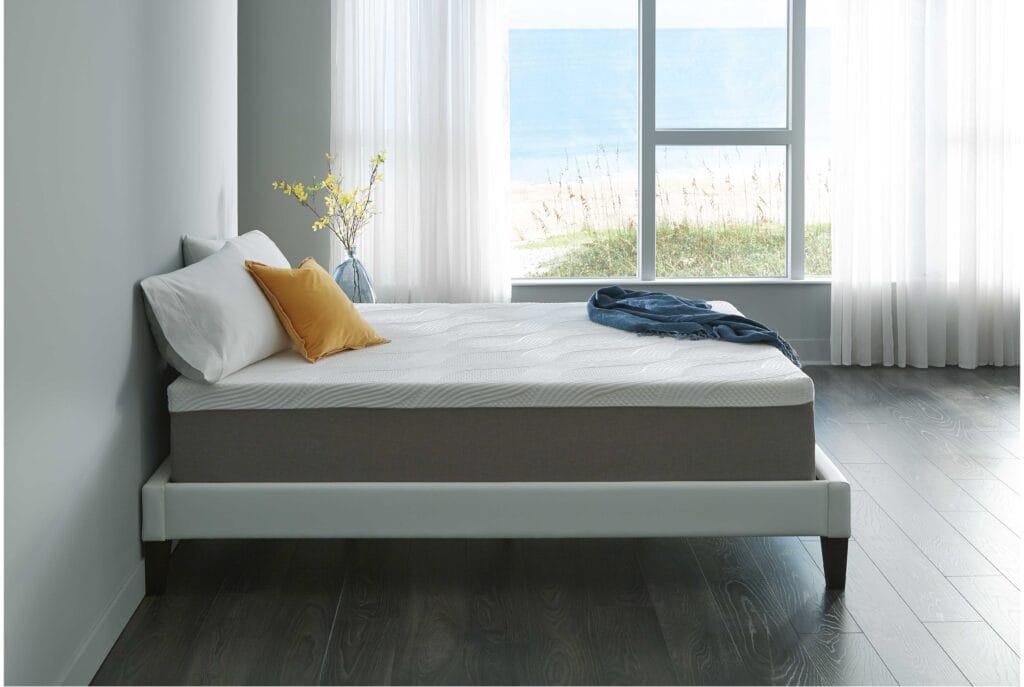 Our proprietary foams are designed to deliver a consistent feel for a very long time. We don't use "fillers" because they can break down and change the way your mattress feels over time.
Comfort Set (Select mattress + adjustable base)
Comfort Set (Select mattress + adjustable base)
Available in 3 thicknesses.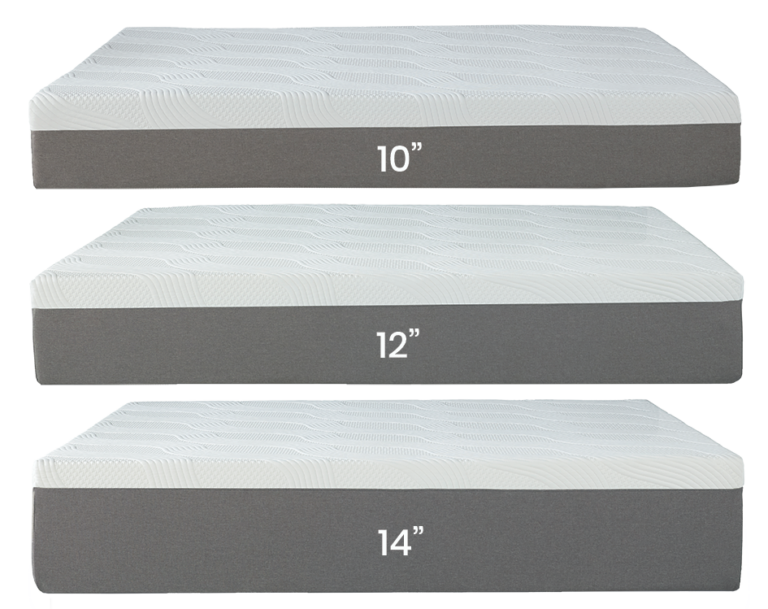 NOTE: The Select has a more resilient feel than a traditional memory foam mattress. A 14" thick mattress will feel softer than a 10" thick mattress.
One comfort option supports all body types.

Provides optimal support and pressure relief for all body types in every position

"This mattress has the best support! I always hesitate to switch  mattresses because I've had some that really hurt my back…. The  14" king is perfect! Just the right amount of firmness to provide the best sleep ever!"
Enjoy FREE financing and pay only pennies a day for your new mattress.